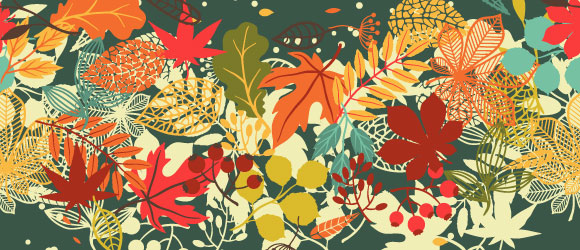 It's hard to believe that tomorrow is the first day of autumn. Let's maximize our daylight hours by becoming better skaters. We have a lot scheduled for you (and stay tuned for more):
SKATING TIP
Now that autumn is upon us, here are some suggestions for skating in cooler temperatures and with less sunlight.
Layer Up – With layers you can easily make adjustments to regulate your body temperature. Suggested layers are:

Tight Fitting Base Layer with moisture wicking materials
Extra Warmth for the Middle Layer such as spandex or a fleece
Protective Outer Layer such as a windproof jacket that can easily be removed

Extra Gear – Now is the time to look for thin gloves that you can wear under your wrist guards and a headband or ear muffs that can fit under your helmet. Don't forget to keep your feet warm with warmer socks.
Be Visible – Make sure that you can be seen when skating in the real world. Wear a reflective vest or blinking lights. Here are some suggestions: https://www.inlinewarehouse.com/Inline_Skating_Training_Aids/catpage-FATRAINING.html
UPCOMING GROUP LESSONS
Drop in prices for our group lessons are $25. You can save money by pre-paying for multiple lessons. Learn more here: https://www.skatersquest.com/wp/lessons/pricing/
Saturday, 9/26
Balance Group Lesson – This lessons is great for all levels of skaters as we help you to become more efficient using balance drills on and off skates.
Hill Management Group Lesson – What goes up, must come down. We can help you be more confident on those hills.
Saturday, 10/3
Trail Prep Group Lesson – In this lesson, we teach Stride 2 & T-Stop.
PRIVATE LESSONS
If you aren't ready to join us for a group lesson or would prefer to progress at your own pace with individual attention, contact us for a private lesson with one of our certified instructors. If you pre-pay for 3, you get the 4th at 1/2 price!
OCTOBER LESSON PREVIEW
Stay tuned for more information on the following lessons being planned for October:
Women on Wheels
Slalom Skating
Street/Trail Skating
and more Beginner Lessons
SKATER'S QUEST TRAIL MARATHON & ROLLERBLADE 10K CHALLENGE – UPDATES!
In addition to now having a Half Marathon distance available on October 24th, there is now also a virtual option. Skate your distance goal on the Indian Head Rail Trail and report your time during the week prior, and be included in the competition results! Learn more & register here: https://www.skatersquest.com/wp/events/trail-marathon/