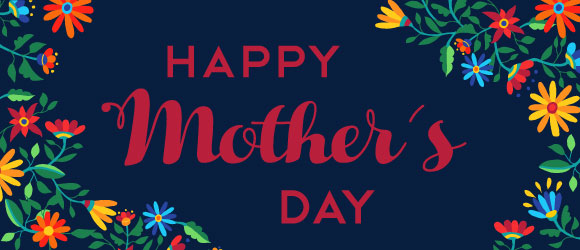 "The world needs our mothers." —Liya Kebede
Happy Mother's Day to all of our Moms out there. We hope that you are able to spend time with your family today even if it is from a distance or on a screen.   Here are updates from our living room to yours:
GIFT CERTIFICATES
If you need a last minute gift idea (for any occasion), we recommend the gift of fun, fitness and freedom that skating has to offer. We have multiple GIFT CERTIFICATES available.
FITNESS INLINE TRAINING (FIT) PROGRAM
Ready to train to skate a half marathon? The Skater's Quest FIT Program has begun and we will be training for the half marathon of the annual Skate of the Union which is scheduled for the weekend of June 26-28, 2020. If we cannot host the event in person, we will have options available (e.g. postpone to a safer date or go virtual). It's not too late to start training so if interested, learn more and REGISTER TODAY.
VIRTUAL LESSONS
In preparation for our in-person inline skating lessons, we are here to enable you to become stronger and more efficient skaters with our virtual lessons. We have packages and gift certificates available for all.
– Yoga for Skaters on Mondays 5:45-6:30 PM (click on the "Classes" Tab)
During this crazy time, it's more important than ever to give yourself permission to pause, stretch and focus on your breathing and body awareness.
– Plyometrics for Skaters on Wednesdays 5:45-6:30 PM (click on the "Classes" Tab)
Plyometrics is a type of exercise designed to build muscular power. In the Plyometrics for Skaters lessons we will focus on building strength and power while mimicking the muscular activity of skating. Low intensity variations are always presented so these classes are for all levels.
– 30-minute Private Lessons (On Sale)
Spend some one-on-one time with an instructor to perfect your form either on or off skates.
---
PRICES
Group Lesson Prices
We will be offering virtual lessons via Zoom. The link to join each class will be emailed to each registered participant before the class. The video recording of each class will be shared for future access.
Per lesson drop-in cost: $10.00
5-Lesson Package ($9 each): $45.00
10-Lesson Package ($8 each): $80.00
20-Lesson Package ($6 each): $120.00
NOTE: Only 1 member of each household needs to pay and register for each lesson and the entire family can join! All lesson recordings are able to be downloaded to access at any time.
Private Lesson Price
We will be offering 30-minute virtual lessons via Zoom at an agreed upon date and time with your instructor.
Mother's Day Sale (until May 31st): $20.00
Regular Price: $25.00
Spring Fitness Inline Training (FIT) Program Price
Due to COVID-19, we will provide a training plan for all participants with the expectation that all endurance skates will be done solo.  Note that every participant who joins the Spring FIT Program, is invited to participate in the Fall FIT Program for free!
Spring FIT Program: $50.00