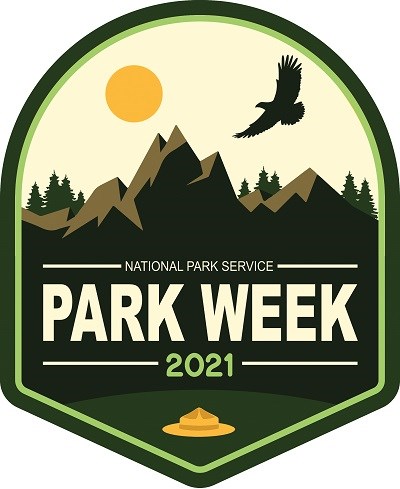 It's National Park Week! Did you know that most of our lessons and events are held at a National Park? There is no better way to celebrate the gifts that are our National Parks than to skate with us at Jones Point Park or East Potomac Park (Hains Point) this weekend.
We have revised our lesson calendar and are kicking off our Beginner Lesson Session this Saturday, April 24th. If you would like to join us and will need to borrow equipment (inline skates, helmet, wrist guards, knee pads & elbow pads), please contact us ASAP (and include your shoe size, if skates are needed).
Our Marathon Masters Practices and Fitness Inline Training (FIT) Program have begun. It's not too late to join us to become more efficient skaters and even train for the 18th Annual Skate of the Union in June.
MARK YOUR CALENDAR
Here is what is on the schedule for National Park Week:
Wednesday, 4/21 @ 5:45 PM on Zoom – Virtual Plyometrics for Skaters
Saturday, 4/24 @ 9:00 AM in Montgomery County, MD – Marathon Masters Practice
Saturday, 4/24 @ 10:00 AM at Jones Point Park – Beginner 1 (B1) Group Lesson
Skills Taught: Stride 1, Heel Stop, A-Frame Turn
Sunday, 4/25 @ 9:00 AM at Hains Point – FIT Endurance Practice
REGISTRATION TIP
We have many flexible registration options available for you to become a better skater based on your schedule and budget:
Drop-In
If you prefer to register for one class at a time.
$25 for in-person
$10 for virtual
Packages
If you'd like to pre-pay for multiple lessons to save $$ and prefer/need to mix & match programs.
In Person: $45 for 2, $65 for 3, $85 for 4, $100 for 5
Virtual: $45 for 5, $80 for 10, $130 for 20
Sessions
If your schedule matches ours, you can register for a session of multiple lessons and receive the same discounts as our Packages.
Currently Scheduled Group Lesson Sessions are:
April Beginner: 4 lessons 4/24-5/15
May Beginner: 4 lessons 5/15-6/5
May Trail/Street: 3 lessons 5/22-6/5
Fall FIT Program: 8 practices 8/29-10/17
Please let us know if you have any questions and if you need help putting together the perfect lesson plan for your goals, schedule and budget!
Happy National Park Week!